Our Process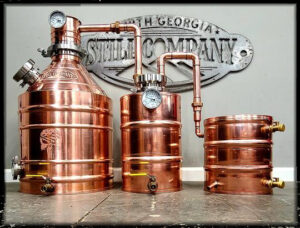 When American ingenuity, and an obsession with perfection meet the
time-honored tradition of Distillation…
When starting this company, part of our vision was to create a traditional, handmade copper still that could be used not only by hobbyists, but in a professional setting as well.
This meant no single area could be overlooked. The design needed to be resilient and
functional, but also attractive. Sloppy solder work, and the sharp edges and corners that are inherent to sheet metal work were not acceptable. Our design and fabrication process needed to reflect the beauty and precision of our vision. So, we invested in the tools to build an incredible still and recruited coppersmiths who would complement this vision.
Every still that leaves our shop starts life as a sheet of 99.9% high quality copper. That sheet is then loaded onto our CNC machine and precision-cut to a tolerance rarely found in the
industry. Parts are then hand inspected for inaccuracies, blemishes, and flaws.
All of our raw edges are rolled over, creating a smooth surface, and added strength.
This eliminates the hazards of sharp edges, leaving a professional end-product, without worry
of injury.
From there, each still is built by hand, using high quality, lead free, silver solder. We use water
soluble flux to enable a strong bond, and a clean seam. Our seams are thick, leaving no
question of strength.
Our connection of the neck and vapor cone utilizes a proprietary technique that creates an
indestructible bond and a safe junction. This is important as no one wants to slice themselves
while scrubbing the inside of their pot!
Our design allows our stills to be very robust. Each part aids in the reinforcement of its own
structure. Because of this, our stills are stronger than most, even those made with thicker
material. To achieve this, all parts must be prepped, rolled, and fitted/assembled, by hand.
Accuracy is key.
Our professional craftsmen understand that, and we have excelled because of our talent, high
standards and attention to detail.
Some folks have suggested the thick seams we lay on our stills are overkill. While
scientifically that may be true, we disagree. We build our stills to last a lifetime.
Our Still Body Seams
Our body seams are incredibly robust. Depending on size, a ¼ pound – 1 pound of solder is used to permanently affix the cylinder. Structural beads rolled into the body give it durability and aesthetics.
Our Still Bottoms
Our bottoms are some of the strongest in the industry. They are wedged inside the still body, using a step over a rolled edge, that effectively stakes the bottom permanently. We then lay a double thick seam, that if possible, would support your pickup truck.
Vapor Cones
The vapor cones have a support bead rolled into them and are then hand fitted to the inside of the still body. This again, adds support to the still, and requires precision to do properly. Once fitted, another double thick seam is laid.
Caps & Collars
Our caps and collars are made in pairs. The caps are built with a slight taper, aiding in an easier seal. The rolled edges create extra durability.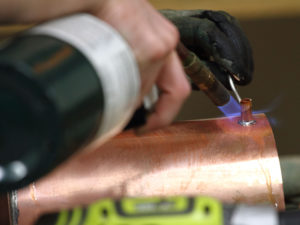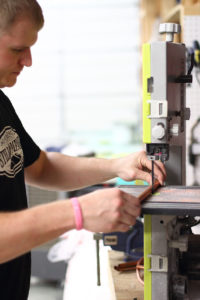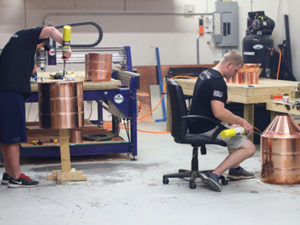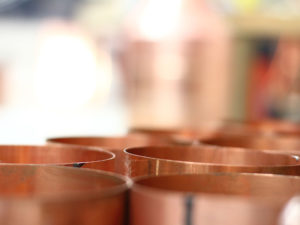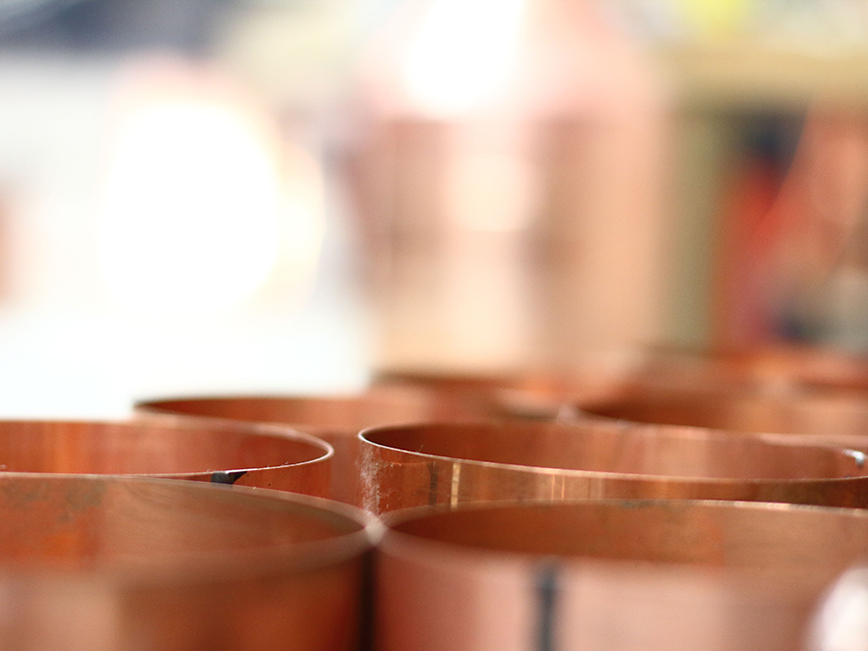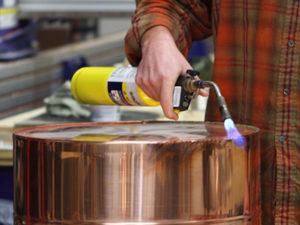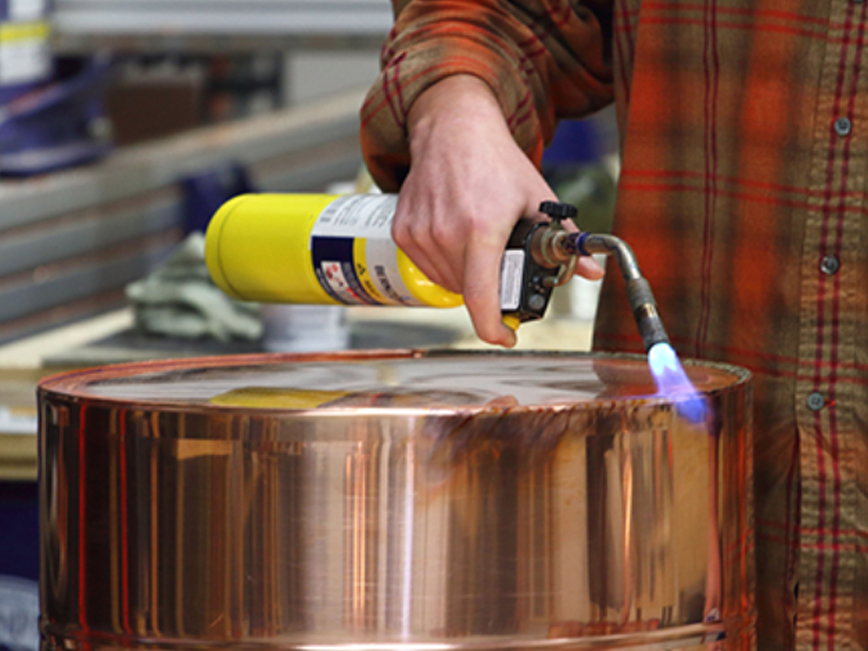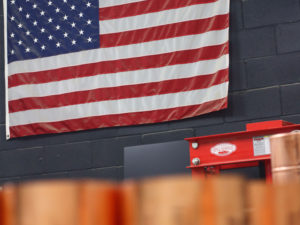 You send us your email. We'll send you updates on still news and recipes.